I grew up on a dairy farm just outside of Toronto, Canada. After getting my Master's degree in Clinical Psychology at Wheaton College, I worked as a trauma therapist for children in foster care and for birth parents trying to reunify with their families. It was during this time that I saw a significant need for the church to step up in more intentional ways to support our foster and adoptive families.
In 2012, along with a great team, I started the Replanted Ministry to empower the local church to provide informational, tangible, and emotional/spiritual support to our families, both parents and kids. I am a TBRI practitioner, author, and honored to serve at your event. I live in Dallas, Texas, with my husband Josh and 2 kiddos.
Have Jenn Speak at your event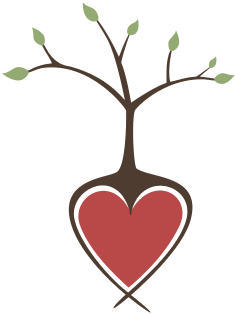 Jenn speaks on topics related to trauma and attachment, mental health, launching and leading small groups for foster and adoptive families, Trust-Based Relational Intervention (TBRI), and more!
Support is crucial when raising kids with a history of trauma. But what kinds of support do adoptive and foster families need? In this presentation, we will explore three key avenues of support: emotional/spiritual support, informational support, and tangible support. We will dive deep into how to build sustainable and healthy emotional support groups for families that meet the needs of both the parents and the children.
Are you currently leading a small group for foster and adoptive caregivers or interested in doing so? How do you navigate hard conversations or promote connection between group members? How do you create a space where your group can be authentic and yet grounded in discipleship? Join Jenn for an interactive facilitator training as we discuss how to lead a group well. Participants will learn skills to promote grace, safety, and vulnerability between group members. This training is interactive and will involve role play.
Are you confused about your child's mental health diagnosis or don't know where to start? With so many diagnoses out there, it can be helpful to gain some clarity on the common mental health diagnoses our kiddos experience in relation to trauma related symptoms. We will discuss therapeutic recommendations and dive deep into practical applications to use in your home or office to help improve your child's mental health outcomes. Lastly, we will end with a time of Q&A and interactive discussion.
Kids with a history of trauma can have a difficult time connecting, attaching, regulating their emotions, and appropriately expressing their thoughts and feelings. Join Jenn, a trauma-specialized therapist, for this interactive workshop as we seek to understand what is driving your kid's behavior and walk away with practical tools to improve regulation, language, and social skills. We will learn how parents can be agents of change, how our kiddos can improve their regulatory skills, and express themselves in healthy ways – all through play! This workshop is ideal for both parents and professionals.
The ministry of foster care is nothing short of an emotional roller-coaster. How do you prepare yourself and any children in your care for the foster care journey? How do you welcome a child into your home? This workshop will equip you and your family for foster care ministry and sustain you through the unique emotions, experiences, and situations in which you find yourself. Whether you are currently a foster family or considering it, this breakout is for you.
How does trauma impact a child or teenager? This workshop will explore the impact that trauma has on the brain, behavior, attachment, and sensory processing. We will take a look developmentally at what is age-appropriate behavior and trauma influenced behavior. Lastly, we will discuss practical tips to help children who have experienced trauma improve their mental health.

Have Jenn Speak at your event